Running tip #83 … for the running ladies:
There are lots of fun running accoutrements on the market …
but none so fine as Oiselle Rundies!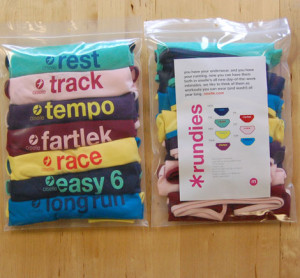 … and for the lads?
Sadly, Rundies aren't available for men, but Chubbies does make some really cool state flag shorts for chillin' after your run.