Running trick #65
Back in the day, the "cool" runners all wore cotton gardening gloves in the winter because they were breathable, washable, and practically disposable.   Guys wore the plain brown ones:
and we ladies preferred the floral prints: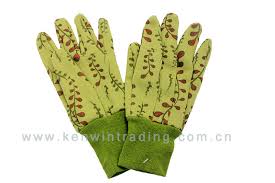 Nowadays, with all the newfangled technical dri-fit/wickaway/cool-max products on the market, the humble cotton glove is rarely seen on our fellow harriers' hands … but, there is still a need for a less expensive hand-warming option.  My cheap frugal better half , Dave (who quotes Lonesome Dove's Augustus McCrae, "I'm not one to give up on a garment just because it's got a little age.") uses his socks for gloves with the following temperature-tiered system:
Very cold:
Cold: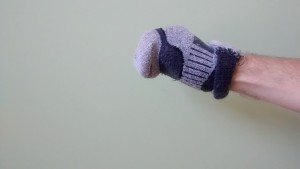 Sorta cold: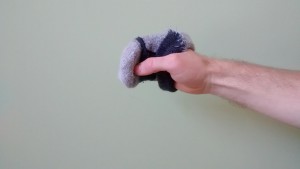 Fully warmed-up but still has to carry his sock-gloves:
p.s. Dave is a stock trader, so I couldn't resist the title of this post!